Research Experience for Undergraduates (REU) Program
Paid, hands-on experience conducting research and attending conferences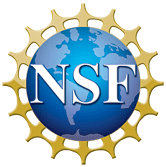 The VECTR Lab at SJSU (PI: Dr. David Schuster) is seeking two undergraduate students to serve as paid research assistants on an NSF-funded research project. We are conducting research to improve cybersecurity by understanding the thinking and behavior of the people involved. So far, this research has suggested ways to improve cybersecurity by training cybersecurity professionals, introducing people to cybersecurity careers, and empowering the public to be safer online.
Your Role
You will assist with the next steps in this research by developing and running your own training validation study based on the research findings. You'll get hands-on experience with all aspects of the research process.
Responsibilities
Meet virtually to set goals, plan for conferences, and discuss your progress
Work as part of a two-person team, about 10 hours each week
Complete the CITI Research Ethics training course
Conduct literature reviews
Develop training strategies suggested by past research
Develop, run, and present the results of one or more psychological studies related to cybersecurity
Prepare a research report each semester summarizing your accomplishments under the program
Stipend
The time and effort required is about 10 hours per week, approximately equal to that of a 3-unit SJSU course.
You'll receive a stipend of $6800 plus $1200 for conferences for the academic year, with half awarded this semester (a $3400 stipend) and the other half in the spring. The stipend will be posted to your financial aid as a scholarship.
The conference funding will pay for you attend virtual conferences throughout the academic year. The purpose of the conference funding is for you to attend big, interdisciplinary, and/or expensive conferences that would be difficult to attend otherwise.
The program starts on September 21 and continues through December 18, 2020. There is no required work over the winter break. The program continues in the spring from February 1, 2021 through May 31, 2021.
Requirements
You must be enrolled at SJSU as an undergraduate in Fall 2020 and Spring 2021.
You must be a US citizen or permanent resident (this is an NSF requirement).
You should be willing to participate in the program for the entire academic year (Fall 2020 and Spring 2021).
You should be self-motivated, responsible, reliable, and curious about psychological research. You do not need any technical background in cybersecurity (we'll provide all background readings). Knowledge or experience with human factors research is a plus, but applications are welcome from all majors interested in applied research.
Although scheduling is flexible, you need 10 hours every week to work on this project.
Satisfactory progress is required in Fall 2020 to continue the program in Spring 2021.
This work will be conducted virtually. You will be provided with a lab-managed laptop. You'll need reliable Internet access, but we'll find a solution if this is an obstacle.
Selection Process
Applications will be evaluated starting at 5pm on Friday, September 18, 2020, and then on a rolling basis until the positions are filled.
Applicants will be selected based on experience in the VECTR Lab (if any; this is not a requirement), overall research experience, and the quality of argument in the application (i.e., why do you want to do this?).
Any questions, concerns, or issues with the application? Contact Dr. David Schuster.